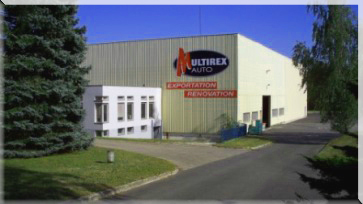 MULTIREX'AUTO is a firm located in the department of "AISNE" (02) in the town of FERE-EN-TARDENOIS, and it is specialized in the second-hand car parts business.
Phone : +33 (0)3 23 83 96 96
multirex@multirex.com
We deal with recycling used car parts for the export market and remanufacturing activities.

On our site of 18000m², we have in stock all sorts of parts stored in our building of 3000m², on 10m height.

We buy everywhere in France, we work with a network made of 120 dismantlers, and have constantly between 1000 and 2000 engines, 1000 gearboxes, 4000 starters / alternators, 2000 racks and many other parts (rear axles, driveshafts, shock absorbers, lights, rear lights, doors, engine hoods…) available.